【World Wide Shipping】
Book+World shipping


4,950JPY(Asia)


5,170JPY(Oceania/The Middle and North/Middle America/ Europe)


5,500JPY(Russia and South America)

【Payment】
We accept payments only by PayPal.
【Delivery Time, Risk, Duty of Disclosure】
Delivery from Japan takes between 10 and 30 working days for deliveries abroad according to destination.
【Risk】
The risk shall pass over to the customer as soon as the products are handed over to the shipping agent, carrier or the person or institution appointed to deliver the products. If you do not receive the product in a month after your order, please contact us by e-mail. In case of mistaken delivery or defectiveness, Please inform us of the return of the product. In other cases, postage for returns is to be paid by customers.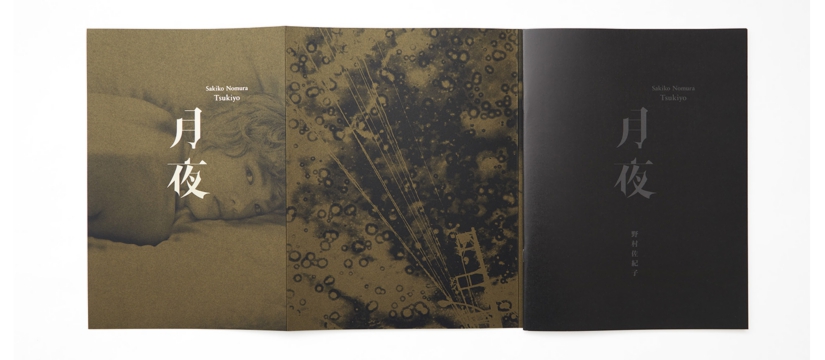 概要/STATEMENT

野村佐紀子の新作写真集です。
墓前に手向けられた花たち、
幼少時代から撮影している男性ヌード、
抑えられない感情が交差する場面を切り取り、唯一無二に仕上がった作品で構成されています。


Profile
1967年山口県生まれ。九州産業大学芸術学部写真学科卒業。91年より荒木経惟に師事。
'93年より東京中心にヨーロッパ、アジアなどでも精力的に展覧会をおこなう。主な写真集に「裸ノ時間(平凡社)」「愛ノ時間(BPM)」「黒猫(t.i.g)」「tsukuyomi(match&company)」「夜間飛行(リトルモア)」「黒闇(akio nagasawa publishing)」「nude/a room/flowers(match&company)」「hotel pegasus」「sex/snow」「TAMANO」「Flower」等がある。


born 1967 in Shimonoseki, Yamaguchi Prefecture: lives in Tokyo:
1990 graduated from the Department of Photography,Kyushu Sangyo University,Fukuoka.
since 1991 works for Nobuyoshi Araki and then started as an independent photographer.

Publications
1994  A Room for Naked, Art Room
1997 Naked Time , Heibonsha
1999 A RIpple in the Silence, Yamaguchi Prefecture Museum
2000 Time of Love, BPM
2002 A black Cat, t.i.g
2005 Tsukuyomi, MATCH and Company
2006 Ryohie Kondo, MATCH and Company
2008 Night Flight, Little More
2008 Black Darkness, Akio Nagasawa Publishing
2012 0616 23:36, Privatery published
2012 NUDE | A Room | FLOWERS, MATCH and Company
2013 hotel pegasus, LibroArte
2014 sex/snow, LibroArte
2014 TAMANO. LibroArte
2015 Flower. LibroArte
2016 GUN
2017 Ango, Bookshop M
2017 About Love. ASAMI OKADA PUBLISHING
2019 GO WEST. LibroArte
2021 nocturne, Akio Nagasawa Publishing
2021 Fate in spring, Akio Nagasawa Publishing
2022 Blue Water, Little More

homepage